Location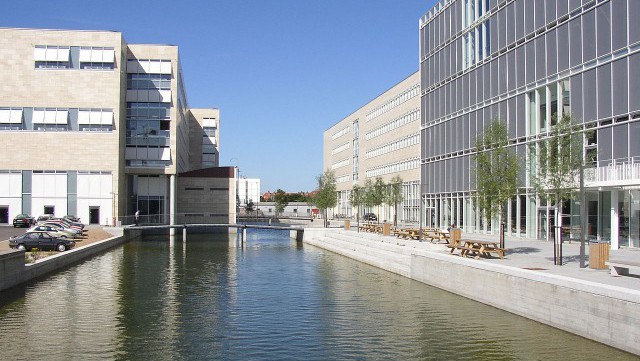 The summer school will take place at University of Copenhagen, South Campus in building 23, ground floor, aud. 49 (23.0.49)
Address: University of Copenhagen, South Campus, Njalsgade 134 (entrance from Emil Holms Kanal 2) Aud. 23.0.49, Copenhagen. 
South Campus is within a 2,5 km radius from city center, main train station, city hall and other central parts of Copenhagen.

How to get to South Campus:

By bus: Bus number 12 (from Vesterport Station and the town hall square) and number 33 (from the town hall square).
By metro: Take the metro to Islands Brygge Station. From the station you have a 5 minute walk to the campus area.
Link to Rejseplanen: Here you can simply write where from and where to you want to go and the site will provide you with all travel details (distance, price, travel possibilities).
It is in general very easy to walk (and bike) in Copenhagen.