Multicentered Phenomenology Workshop
Monday 3rd and Tuesday 4th of March 2014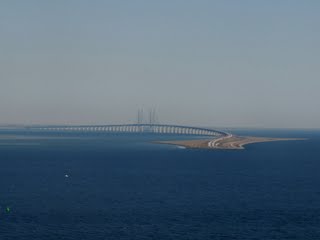 AIM
The aim is to inaugurate a series of yearly workshops involving:
The Center For Subjectivity research in Copenhagen (www)
The Husserl Archives in Paris (www)
The Husserl Archives in Leuven (www)
The ambition is to invigorate dialogue between philosophers – including PhD. students and post-doctoral researchers – who share a common involvement into Phenomenology and a common interest for the cross-fertilization of ideas over disciplinary boundaries, within and outside of the Humanities.
TOPIC
Subjectivity
The workshop aims at reinterrogating a notion which is unavoidably at the core of any phenomenological investigation: subjectivity. This topic is not meant to constrain the interventions of the participants by imposing a theme, but rather to provide a point of reference from which the discussions can start and to which they can return, enriched by the consideration of the participants' current research.
PROGRAMME
Monday, the 3rd of March

1:30-2:00

Introduction

2:00-2:30

Claudia Serban

Possibility as Subjective Potentiality: a Husserlian Approach

2:30-2:45

discussion

2:45-3:15

Marta Ubiali

Phenomenology of Will: Between Decision and Habit

3:15-3:30

discussion

3:30-3:45

pause

3:45-4:15

Zhida Luo

Image Consciousness and Empathic Intentionality: an Analogous Proposal

4:15-4:30

discussion

4:30-5:00

Maia Nahele Huff-Owen

Real, Worlds, Conditions: Transcendental Phenomenology and the Challenge of the Real

5:00-5:15

discussion

5:15-5:45

Filip Matens

Inside Out

5:45-6:00

discussion

dinner
Tuesday, the 4th of March

9:00-9:30

Audrey Guerlain

How Subjective is the Implicit Part of our Lived Experience

9:30-9:45

discussion

9:45-10:15

Felipe Leon

The Sharing of Experiences: a Relational Approach

10:15-10:30

discussion

10:30-10:45

pause

10:45-11:15

Charles-Edouard Niveleau

Does Phenomenology rely on Internal Perception

11:15-11:30

discussion

11:30-12:00

Maren Wehrle

Normality and Normativity in Perception

12:00-12:15

discussion

12:15-2:00

lunch

2:00-2:30

Basil Vassilikos

Sketch for a Phenomenology of Participation

2:30-2:45

discussion

2:45-3:15

James Jardine

Empathy and Personhood

3:15-3:30

discussion

3:30-3:45

pause

3:45-4:15

Alexandro Salice & Joona Taipale

Empathizing with Plural Subjects

4:15-4:30

discussion