Philosophical Issues in Psychiatry V
The Problems of Multiple Levels, Explanatory Pluralism, Reduction and Emergence


For the fifth conference in this series we are exploring how the field of psychiatry incorporates more viable explanatory approaches than almost any other discipline in a modern university. Serious scholars have attempted to understand the causes of psychiatric illness from the perspective of molecular neurobiology, molecular genetics, cellular neurophysiology, systems neuroscience, neuropsychology, clinical psychology (including a wide diversity of theories incorporating an array of mental constructs such as personality, cognition, and unconscious processes), epidemiology, genetic-epidemiology, sociology, and anthropology. The last decades have seen increasingly sophisticated scientific paradigms that have suggested that many of these levels can indeed yield useful and empirically verifiable risk factors for psychiatric illness. A central conundrum of the field is how to integrate this cacophony of scientific perspectives into a meaningful whole.
Major Conference Themes
The importance of reduction – under what circumstances are lower levels of explanation to be preferred? Is wholescale reduction possible or is it more realistic to pursue "small" or "patchy" reductive approaches?
How is it best to conceive of the multiple "levels" at which psychiatric illness can be understood? Is "levels" even a useful term here?
What are the advantages and problems of explanatory pluralism versus explanatory monism – when can we truly integrate results across "levels"?
Given that levels of explanation in psychiatric cross the mind-body divide -- the subjective and objective worlds -- how can we best span these widely divergent perspectives on reality?
A recent survey has shown that truly cross-level research in psychiatry is rare. Why is this and what scientific, cultural and financial barriers exist to more integrative approaches?
Individual researchers and research groups often bring strong commitments to their perspective on psychiatric illness that derive from extra-scientific personal beliefs. Such approaches have often fueled ideological disputes in the field. How can we better understand and reduce such often wasteful debates?
| | | |
| --- | --- | --- |
| Name | Position | Affiliation |
| William Bechtel | Professor of Philosophy in the Department of Philosophy; faculty member in the Center for Circadian Biology and the Interdisciplinary Program in Cognitive Science | University of California, San Diego |
| Robert Bilder | Michael E. Tennenbaum Family Professor of Psychiatry & Biobehavioral Sciences and Psychology | University of California, Los Angeles |
| John Campbell | Willis S. and Marion Slusser Professor of Philosophy | University of California at Berkeley |
| Shaun Gallagher | Lillian and Morrie Moss Professor of Philosophy | University of Memphis |
| Stephan Heckers | Chair of the Department of Psychiatry; William P. and Henry B. Test Chair in Schizophrenia Research; Professor of Psychiatry; Professor of Psychology; Professor of Radiology and Radiological Sciences | Vanderbilt University School of Medicine |
| Kenneth S. Kendler | Rachel Brown Banks Distinguished Professor of Psychiatry; Professor of Human Genetics; Director, Psychiatric Genetics Research Program; Director, Virginia Institute for Psychiatric and Behavioral Genetics | Virginia Commonwealth University |
| Gregory A. Miller | Distinguished Professor; Department Chair, Department of Psychology | University of California, Los Angeles |
| Georg Northoff | Canada Research Chair in Mind, Brain Imaging and Neuroethics; ELJB-CIHR Michael Smith Chair in Neurosciences and Mental Health; Research Unit Director | Institute of Mental Health Research, University of Ottawa |
| Josef Parnas | Professor, Department of Neurology, Psychiatry and Sensory Sciences | University of Copenhagen |
| Daniel Pine | Chief, Section on Development and Affective Neuroscience | National Institute of Mental Health |
| Jan-Willem Romeijn | Professor of Philosophy of Science | University of Groningen |
| Kenneth Schaffner | Distinguished University Professor of History and Philosophy of Science Emeritus | University of Pittsburgh |
| Kathryn Tabb | Assistant Professor of Philosophy | Columbia University |
| Eric Turkheimer | Professor, Clinical Psychology | University of Virginia |
| James Woodward | Distinguished Professor of History and Philosophy of Science | University of Pittsburgh |
| Peter Zachar | Professor of Psychology, Department of Philosophy | Auburn University at Montgomery |
Registration is closed.
The conference is free and open for participation for all with a professional
interest (psychiatry, philosophy, neuroscience, psychology, related disciplines).
This conference has reached full capacity for our venue, so registration has been closed.
The conference takes place at the University of Copenhagen, Southern Campus, on Amager in Copenhagen.
University of Copenhagen
Njalsgade 134 (and entrance at Emil Holms Kanal 2)
Building 22, Auditorium 22.0.11
Getting there: Nearest Metro station is Islands Brygge. Line M1 takes you to Islands Brygge from which there is a 5-7 min. walk to the University campus. After ascending the stairs, turn right on Njalsgade. Walk for about 7-8 minutes till you reach the campus area with a number of large sand-colored buildings .
There are many centrally located hotels in Copenhagen. Here is a selection that may be convenient for your visit, within a variety in expenses.
Hotel SP34
SP34 is a modern boutique hotel located in the center of Copenhagen with the Latin Quarter on one side and H.C. Ørsteds park on the other. There is a 5 min. walking distance to Nørreport Metro station (M1, M2) and many restaurant and shops close by. Rates €220-300.
Hotel Ibsen
Ibsen is a modern city hotel located within a walking distance to Nørreport Metro station (M1, M2). It is located in a neighborhood with lots of bars, shops and restaurants. A standard rate incl. breakfast buffet is €160-200.
Wake-Up Copenhagen
Wake-up offers a comfortable stay in convenient locations on a budget.
There are two hotels located in Copenhagen, and we recommend Wake-up Borgergade, a 10 min. walk to Kongens Nytorv Metro station (M1, M2). Rates from €70-120.
Cabinn hotels
Cabinn Scandinavia is centrally located with a 5 min. walking distance to Forum Metro station (M1, M2). Cabinn Metro is located right outside the inner city but very close to Ørestaden Metro (M1). Rates from €70.
Note: Due to the Spring season, many hotels are busy, so it might be a good idea to book as early as possible.
If you have any questions regarding the conference please contact Administrator Merete Lynnerup at mly@hum.ku.dk
Alternative contact information:
Phone: +45 3532 8680
Email: cfs@hum.ku.dk
Funding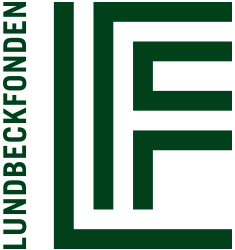 The conference is funded by the Lundbeck Foundation.