The Horizons of Chronic Shame?
CFS Lecture by Dr Luna Dolezal, Senior Lecturer in Philosophy and Medical Humanities, Deputy Director of the Liberal Arts Programme, University of Exeter.
Bio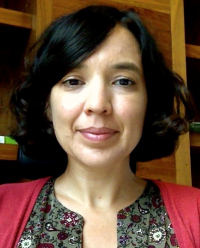 Luna Dolezal is a Senior Lecturer in Medical Humanities and Philosophy and Deputy Director of the Liberal Arts Programme at the University of Exeter.
Her research is primarily in the areas of applied phenomenology, philosophy of embodiment, philosophy of medicine and medical humanities (especially through philosophy and literature).
She has an ongoing research project called "Shame and Medicine" funded by a Wellcome Trust Collaborative Award which investigates negative self-conscious emotions in healthcare contexts. She is also co-Investigator on the Wellcome Trust-funded project "Imagining Technologies for Disability Futures".
Luna Dolezal's publications include the monograph The Body and Shame: Phenomenology, Feminism and the Socially Shaped Body (Lexington Books, 2015), and the co-edited books Body/Self/Other: The Phenomenology of Social Encounters (SUNY Press, 2017) and New Feminist Perspectives on Embodiment (Palgrave, 2018).
Abstract
The Horizons of Chronic Shame
Experiences of shame are not always discrete, but can be recurrent, persistent or enduring. To use the feminist phenomenologist Sandra Lee Bartky's formulation, shame is not always an acute event, but can become a "pervasive affective attunement" (Bartky 1990, 85). Instead of experiencing shame as a discrete event with a finite duration, it is experienced as a persistent, and perhaps, permanent possibility in daily life. This sort of pervasive or persistent shame is commonly referred to as "chronic shame" (Pattison 2000, Nathanson 1992,  Dolezal 2015). In chronic shame, the anticipation of shame (whether explicit or implicit) comes to be a defining feature of one's lived experience and, in addition, has important socio-political consequences. Thus far, chronic shame has eluded simple phenomenological analysis, largely because chronic shame often does not have a clear experiential profile: it is frequently characterised by the absence rather than the presence of shame. My aim in this paper is to begin a phenomenology of chronic shame, drawing from Husserl's formulation of the 'horizon' as a means a to discuss structural aspects of chronic shame experiences, in particular how chronic shame is characterised by structures of absence, anticipation and intersubjectivity, while playing a role in the formation of the character of one's lifeworld.
The lecture is free and open to all. Welcome!