The Horizons of Chronic Shame?
CFS Lecture by Dr Luna Dolezal, Senior Lecturer in Philosophy and Medical Humanities, Deputy Director of the Liberal Arts Programme, University of Exeter.
Bio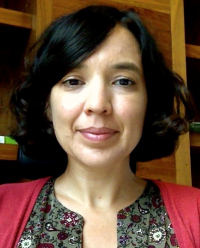 Luna Dolezal is a Senior Lecturer in Medical Humanities and Philosophy and Deputy Director of the Liberal Arts Programme at the University of Exeter.
Her research is primarily in the areas of applied phenomenology, philosophy of embodiment, philosophy of medicine and medical humanities (especially through philosophy and literature).
She has an ongoing research project called "Shame and Medicine" funded by a Wellcome Trust Collaborative Award which investigates negative self-conscious emotions in healthcare contexts. She is also co-Investigator on the Wellcome Trust-funded project "Imagining Technologies for Disability Futures".
Luna Dolezal's publications include the monograph The Body and Shame: Phenomenology, Feminism and the Socially Shaped Body (Lexington Books, 2015), and the co-edited books Body/Self/Other: The Phenomenology of Social Encounters (SUNY Press, 2017) and New Feminist Perspectives on Embodiment (Palgrave, 2018).
The lecture is free and open to all. Welcome!