Presence in the Caregiving Relationship: On Moral Subjectivity, or the Soul
CFS Lecture by Arthur Kleinman, Esther and Sidney Rabb Professor of Anthropology, Harvard University.
Abstract
"This talk draws on my forthcoming book The Soul of Care (Penguin, September 2019) in order to explore the clinically important question, what is the relationship of subjectivity to moral sensibility, responsibility and practice? Following the Confucian tradition and based on my work over 50 years in Chinese society, I seek to challenge the established, largely Western understanding of both morality as well as subjectivity. From the perspective I will advance, morality is located primarily in the local worlds we inhabit. It becomes embodied in the individual as a reaction (either of support or resistance) to the values animated in the flow of social experience in those local worlds. Seen this way, the real subject of medical ethics, for example, is not abstract principles, but the local world of a clinic or a family and the relationships and inner life of the people who inhabit those worlds. Subjectivity in turn is not only about cognitive processes and emotions, but centers on the moral sensibility, responsibility and practices of the individual. The most deeply experienced moral concerns and commitments comprise what historically we have called the soul. That soul is embedded in social relations as well as the body of the person.
In caregiving, relationships, acknowledgements, affirmation, presence, and caring for memories are the moral-emotional foundation of caring acts and experience. Presence refers to the fullness of being when engaged with another or others in the acts of care: acknowledging the humanity of the other and their suffering, affirming their need for assistance and right to care, and protecting and assisting in practical physical and emotional acts of care. Presence is elicited from each of the participants in the caregiving relationship when that relationship is positive and beneficial. Even when carers are deeply burdened psychologically and economically, presence can be animated and shared. Ethnographically it can be modeled as a gift exchange relationship between individuals in a local world who are morally entangled. Developmentally, presence is about the moral cultivation of the person. Seen this way, presence involves the cultivation and expression of deeply felt moral bonds. These in turn can be thought of as the moral-emotional core of subjectivity. Subjectivity itself is now configured as intersubjectivity. What in the past many referred to as the soul is a soul that is both embodied and interpersonal. Caregiving not only elicits, but potentially can transform the souls of the caregiver and the receiver of care. I will illustrate these points using four sources: the research literature, my own research, my experiences as a professional carer and my own transformative experience of being a family caregiver."
- Arthur Kleinman, MD, MA
Rabb Professor of Anthropology and Professor of Psychiatry and Medical Anthropology
Harvard University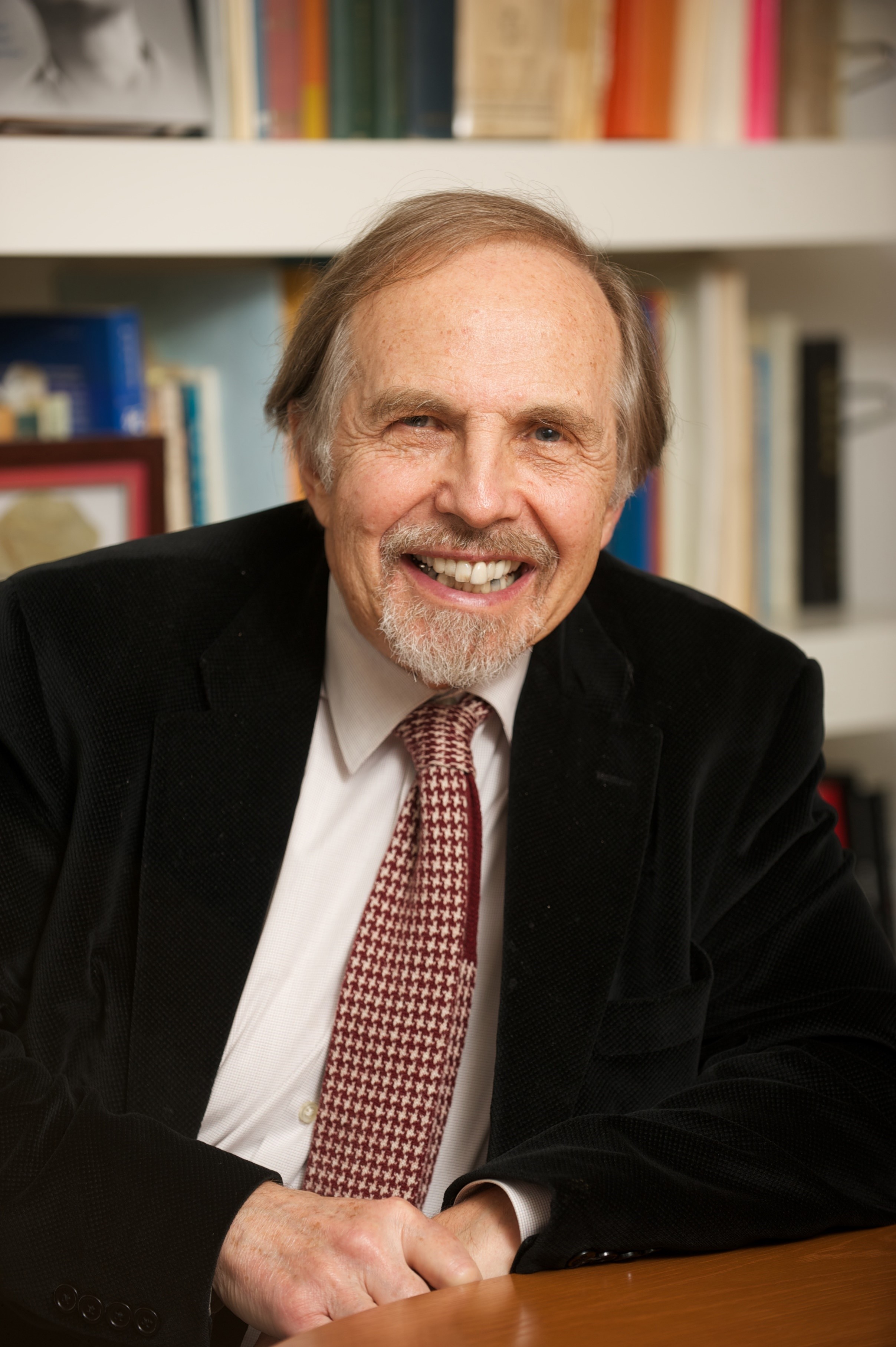 About Arthur Kleinman
Arthur Kleinman, M.D. is one of the most renowned and influential scholars and writers on psychiatry, anthropology, global health, and cultural issues in medicine. Educated at Stanford University and Stanford Medical School, he has taught at Harvard for 42 years. He is currently professor of psychiatry and of medical anthropology at Harvard Medical School and Esther and Sidney Rabb professor of anthropology in Harvard's Faculty of Arts and Sciences, where he has chaired both the Department of Social Medicine and the Department of Anthropology. Having spent five decades doing field research in China and Taiwan, he is also a leading expert on East Asia, and was Victor and William Fung director of Harvard's Asia Center from 2008 to 2016.
Kleinman's current projects include a book with Viking/Penguin entitled The Soul of Care on family and professional caregiving and a collaborative project Social Technology for Eldercare in China with Harvard Medical School, the Harvard School of Engineering and Applied Science, Harvard T.H. Chan School of Public Health, Harvard School of Design, Harvard Business School and Faculty of Arts and Sciences as well as Tsinghua and Fudan Universities and the Jiangsu Industrial Technology Research Institute.
Kleinman has made wide-ranging contributions to many fields of study, particularly medical anthropology, mental health, social suffering, caregiving, and the moral dimensions of psychiatry and medicine. He is known for his empathetic probing of the way patients experience and make sense of trauma or illness, and for thinking deeply about the relationships between patients, physicians, and other elements of the healthcare system.
His trade books include The Illness Narratives: Suffering, Healing, and the Human Condition, a pioneering work that helped develop the field of "narrative medicine," now widely taught in medical schools; Rethinking Psychiatry; and What Really Matters: Living a Moral Life amid Uncertainty and Danger. He has written or co-authored over 350 articles for publications ranging from leading medical and social science journals to Scientific American and Daedalus. Recently, he has explored some of the themes of his books in a series of articles on caregiving published in The Lancet and the New England Journal of Medicine.
Arthur Kleinman has taught and lectured all over the world. He has twice delivered the William James Lecture at Harvard, given the Hume Lecture at Yale, the Tanner Lectures at Stanford, and the Fischer Lecture at Columbia. He has twice given the Distinguished Scholar Lecture at the National Institutes of Health. He has received the Franz Boas award, the highest award of the American Anthropological Association; and the Wellcome Medal of Britain's Royal Anthropological Institute. He is Distinguished Life Fellow of the American Psychiatric Association. His international teaching and lecturing has included the Cleveringa Lecture at Leiden University, the Magisterial Lecture at the University of Milan, the Institut Lecture at the Institut Pasteur in Paris, the Beattie-Smith Lecture at the University of Melbourne, the Fei Xiaotong Lecture at Tsinghua University in China, and other lectures or visiting professorships in the U.K., Portugal, Spain, Singapore, Malaysia, Australia, China, and Taiwan. He is a member of the National Academy of Medicine and of the American Academy of Arts and Sciences.
Kleinman is also known as a passionate teacher of undergraduates and graduate students in both anthropology and medicine. He was appointed a Harvard College Professor from 2011 to 2016 and won the Everett Mendelsohn Excellence in Mentoring Award of Harvard's Graduate School of Arts and Sciences. He also received the Harvard Foundation Distinguished Faculty Award. Among his many former students are Jim Yong Kim, former President of the World Bank, and Paul Farmer, founder of Partners In Health, along with more than 100 other PhD students and over 200 post-doctoral fellows.
The lecture is free and open to all. Welcome!