Interview with a graduate and PhD student in Philosophy
Zachary Joachim graduated in Philosophy from the University of Copenhagen in 2014. He is now a PhD student at the Department of Philosophy at Boston University. He chose to study his Master's in Denmark for the program offered in Phenomenology and Philosophy of Mind, which one of his former professors highly recommended.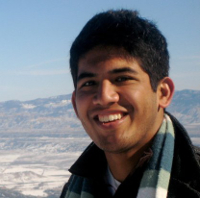 Why did you choose to study a Master in Philosophy? "I was originally on track to go to medical school but then in my last year of college I decided to go into philosophy instead. It was sort of a late decision and I knew how competitive it was to get into a good program. So I asked one of my professors where I could go to apply for a Master's, and given my budding interest in phenomenology she suggested the University of Copenhagen. So I applied there and ended up getting in".
What was it like being a student at the University of Copenhagen? "It was great. I really enjoyed the environment and being a student there. Also the Master's specialization and the center out of which it is based, The Center for Subjectivity Research headed by Dan Zahavi, are both very special. The Center is just world-class. There are not many places like it, bringing the quality of researchers and international scholars for regular talks, conferences, and workshops. It's a very productive learning and research environment. All the knowledge that I gained and all the contacts I was able to make, it really stayed with me".
What kind of challenges did you encounter while being a student and living in Copenhagen? "You know there's always culture chock, not knowing your way around and things just being different. Then there is the language. Even though pretty much everyone speaks English still public information and all the signs are in Danish. In an academic setting it was a bit different too. I found Danes to be a bit reserved sometimes but I still think they are very open to meet new people and especially international students. They are really interested in knowing your whole story, and me being an American they asked a lot about America.
All the knowledge that I gained and all the contacts I was able to make, it really stayed with me.

— Zachary Joachim
What was the first job you got after you graduated and how did you get it? "Being a PhD student is the first job I got after my Master's. My last year in Denmark I worked as a student assistant in the Center for Subjectivity Research. I applied to a bunch of PhD programs and decided to come to Boston University, where I have a scholarship for up to six years. The professors here are really good. Boston is a very fertile academic environment; Massachusetts Institute of Technology and Harvard are just across the river. I've been to a few talks there and hope to take at least one class there too".
What do you do in your job? "It's not too different than the Master's. I have classes and I put my time in reading and writing. There are also talks here that I go to. Once I start teaching next year it'll be different. But for now, just being free to do philosophy is great, to be able to read texts critically and in depth, and to be free to attend talks and events going on. Also, of course, that I can have great conversations with both my fellow PhD students and my professors.
What is the main challenge you have encountered in your job? "In the Master's you only take two courses per semester. Now I'm taking four and the courses have many more requirements. In the Master's all you had to do was to submit a paper in the end. Now I have not only to submit a paper but also many other shorter assignments. In between I have to give presentations. So it's really a lot of work and next year I will be teaching. So time-management has been the biggest challenge so far I guess".
What is your career advice for future students who are going to study a Master's degree like you? "I found that most international students came for the Master's specialization that I was in in Phenomenology and Philosophy of Mind. To those students I would say take full advantage of being there. There's no other place like it. You will learn so much. Dive in and get to know people. Put yourself out there. To anyone else doing the Master I would say just enjoy it but take it seriously. It really enriched my experience meeting people across different Master's. That was really great".
Interview December 2014.