6 March 2017
Mads Gram Henriksen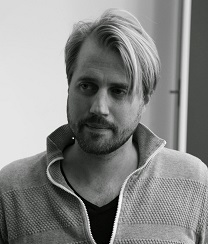 We are happy to announce that our former PhD-student (2008-2012) and postdoc (2013-2017), Dr. Mads Gram Henriksen has been employed as senior lecturer and researcher at Mental Health Center Glostrup, Copenhagen University Hospital.

In his new position, Dr. Henriksen will contribute to the on going teaching and research in psychopathology and also work on other topics of relevance for clinical psychiatry, including the epistemological foundation of psychiatry and theories of consciousness from the perspectives of phenomenology, cognitive science, and neuroscience.

Dr. Henriksen has a dual background in philosophy and psychiatry and he has been part of the research group at the Center for Subjectivity Research for nearly a decade. He will continue to be affiliated with the Center for Subjectivity Research.