20 January 2016
"Natural Disorder" on Danish TV on 9 February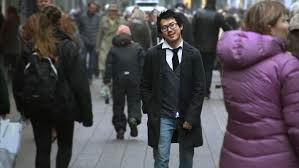 The documentary film Natural Disorder, which was part of Kristian Martiny's PhD project at the Center for Subjectivity Research, was last year nominated for a Nordic:Dox Award and the prestigious Feature-Length Documentary Award at the International Documentary Film Festival Amsterdam (IDFA). Now it has also been nominated for a Robert Award and a Bodil Award. 
The documentary will be shown in Danish TV (only with Danish subtitles) 09-02-2016 on DR2 - Dokumania at 20:45, and on 15-02-2016 at 00:00.
See trailer: https://vimeo.com/144737879
Read about the project in the new edition of Humanist (in Danish) or see the research profile of Kristian Moltke Martiny.
Read artikel "An open science project gives persons with cerebral palsy more self-control"