18 December 2014
Alba Montes Sánchez - new postdoc employee
Alba Montes Sánchez is our newest Postdoc at CFS, starting January 1st 2015. She is affiliated with the project The Genomic History of Denmark funded by a grant from the University of Copenhagen's dedicated 2016-program. The CFS is a partner in this multidisciplinary project, in which researchers from the Centre for GeoGenetics in close cooperation with colleagues from institutes at the University of Copenhagen will make Denmark the first country in the world to map its evolutionary, demographic and health history - from the earliest settlers through to modern times.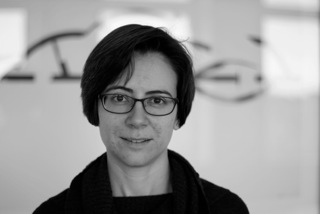 Alba Montes Sánchez's research to date has focused on understanding the ethical role of shame from a broad philosophical (analytic and phenomenological) perspective. To that end she has done research into issues of selfhood, intersubjectivity and sociality, as well as into the phenomenological aspects of ethical sensibilities and behaviour. Now in the framework of the project on The Genomic History of Denmark she will address issues of personal identity and group membership as well as ethical questions arising in connection with population genetics and its findings about our "deep past."
The guiding research questions will be: (i) What is the relation between personal (self-)identity and social identity (group-membership)?; (ii) What kinds of group-memberships are mediated or determined by biological facts such as genetics?; (iii) Is it possible to integrate genetic findings in a system of group belonging without leaning towards a biological essentialism that leaves the door open to racism and related forms of xenophobia? How can genetic findings be presented so as to avoid that risk?
Staff profile of Alba Montes Sánchez

Read more about The Genomic History of Denmark